This article titled "Light blue jeans at work? Office style and company dress codes" was written by Heidi Scrimgeour, for theguardian.com on Tuesday 10th November 2015 08.05 UTC
It's been said that to get ahead at work you should dress for the job you want, not the one you have. But emulating the style of your superiors in the hope of standing out as promotion material isn't without its dangers – as illustrated by the meme depicting a female employee who bemoans: "They told me to dress for the job I want but now I'm sitting in a disciplinary meeting wearing my Catwoman costume."
Misguided fashion statements aside, does dressing for success still have merit in small businesses? Or have workplace dress codes gone the way of 80s power suits and 90s dress-down Fridays; quietly phased out in favour of a less prescriptive approach to workplace style?
"Dressing for success at work is a good attitude to have, because taking pride in your appearance proves you care about your career," says stylist Lisa Talbot.
Nonetheless, Talbot believes you can dress casually at work and still expect to be taken seriously – as long as casual befits both the sector you work in and your personal brand.
"Workplace style has changed dramatically in recent years and business casual is now the norm for many firms, with obvious exceptions like banking and corporate finance. Jeans are perfectly acceptable office attire for many creative industries and the technical sector," she says.
"The first seven seconds of an encounter are critical in terms of the image we convey – that's how long it takes for a potential client to determine whether we are professional, approachable, or business-minded, and that impression is largely conveyed by what you're wearing."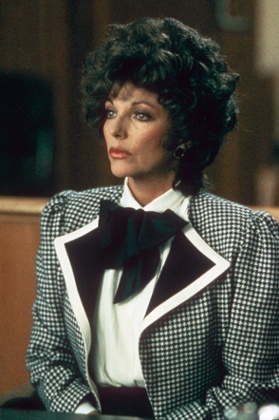 Workplace dress codes are ultimately a form of branding, according to Talbot. "Your clothes and personal style represent who you are and what you care about, and what staff wear to work has a significant bearing on the image that business projects," she explains. "It's therefore paramount that what your employees wear reflects your business accurately, and a dress code can help ensure that."
Natalie Bayfield is CEO of Bayfield Training, which has a policy of not allowing trainers or light blue jeans at work. She says the firm's dress code isn't intended to prescribe what can or can't be worn but rather to encourage the team to consider the impact of what they wear on what they're achieving at work.
"We want people to value the work they do, and what you wear to work contributes to that. Taking pride in your appearance and making an effort to look smart transmits a powerful message," explains Bayfield.
"But our dress code also leaves plenty of room for individuals to interpret it in accordance with their own personal sense of style." She says staff need to look professional in the office because clients can drop in unannounced. "While it's not impossible to make a pair of jeans look smart, we want the team to adopt a more professional approach and make the right impression at the same time as feeling comfortable. It's easier to do that if you feel good about what you're wearing but still free to be an individual."
Team members who deliver training are expected to smarten up further when visiting clients – however they wish to interpret that. Bayfield believes, like Talbot, that the dress code is an extension of the company's branding. "Our courses and trainers are our products, effectively, and how we package them matters," she says.
Amanda Foster founded training and office support firm Hector Merrywheather four years ago and adheres to a dress code, despite being the only full-time member in her team of four. She believes dressing the part at work is a crucial part of preparing properly for the day ahead, a conviction which stems from her days in the Territorial Army, cadets and scouts.
"My father worked in drainage and when he started his firm 30 years ago his philosophy was simple; dealing with waste for a living was no excuse for looking like a mess at work. He took pride in his appearance every day and that's crucial for being taken seriously by clients and competitors, no matter how small your business is," she explains. "When I get dressed for work each morning I am creating a persona, and my dress code – smart shirts embroidered with the company logo – is a crucial part of that."
Claire Curzon is managing director of Derbyshire firm Brighter Directions. The firm employs 21 people and adheres to a strict dress code for client-facing events and exhibitions, consisting of formal black suits and dresses with bright orange accessories.
"Our dress code is virtually a uniform, and we adopted this look 11 years ago when there were two of us in the business but maintained it as we grew because we believe it makes us instantly recognisable, which gives us the edge over our competitors," explains Curzon. "Our dress code is a marketing tactic in itself; we're practicing what we preach as marketers by standing out from the crowd."
Curzon says the firm's key competitors are national and London-based PR and social media agencies which are much bigger than Brighter Directions, but she believes the company's dress code makes them discernibly different and more personable.
The company has no dress code for day-to-day at the office – and Curzon believes there's no such thing as too casual when it comes to workwear for a normal day at her firm. "I honestly wouldn't mind if my team turned up to the office wearing pyjamas and onesies, as long as they were delivering on their tasks," she says.
"Obviously it wouldn't be acceptable to attend a client meeting in casual clothing – that's just unprofessional, but it works the other way, too; being overly-dressed at work can make people feel stifled and that's counter-productive, especially in a creative environment."
Sign up to become a member of the Guardian Small Business Network here for more advice, insight and best practice direct to your inbox.
guardian.co.uk © Guardian News & Media Limited 2010
Published via the Guardian News Feed plugin for WordPress.